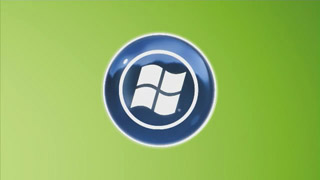 Or at least that's what they say in writing. One can only judge when it's done.
Speaking of when, by the tone of this job advertisement for a Principal Development Manager on the Windows Mobile 7 team whose responsible for building the OS foundations, the project is definitely still in its early development stages.
The Windows Mobile 7 team is searching for a Principal Development Manager

Do you have a passion for the mobile space? Enjoy big challenges, working with and learning from a high-performance team? Do you want to be part of driving the next big business for the company?

Windows Mobile 7 will change the way you view your phone. We aren't just building a me-too iPhone or RIM competitor; we're changing the way customers use and experience their device. In the OS Platform team we are responsible for the OS, file systems, security, hardware platforms and drivers, networking & connectivity, location framework and updateability. In other words, we build the foundation upon which the rest of Windows Mobile is built.

As Development Manager for the Core System, you will have both ICs and Leads reporting to you, with a team of approximately 20 developers. As part of a matrix style organization, you will work closely in a triad with your PM and test counterparts. Specific areas of ownership include the kernel, file systems, security, loader, and device management.

Your job will entail:

Building and leading a high performance team
Owning and driving the core os (kernel, file systems, security, and device management) features and roadmap for Windows Mobile
Defining an engineering system that can scale to large organizations and span multiple releases.
Driving quality and performance into the core platform.
Mentoring your organization and building a strong bench and successor.
Update: It's interesting to point out one particular feature the job ad mentions which I think will be essential to Windows Mobile 7's success – "updateability". What Microsoft is planning to achieve in WM7 is the ability to ship OS updates directly to the end-user without the need for vendor and operator snail-like intervention, a current problem that's holding faster Windows Mobile updates back. The question is if it'll come soon enough?