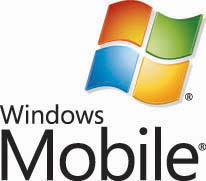 It appears the Windows Mobile team, who has had a history for sharing good insights into the future development of Windows Mobile through innocent job advertisements, is not wasting any time sharing new information about Windows Mobile 7. A recent job advertisement for a Software Development Engineer on the "Communications Foundations" team writes,
The Mobile Devices division is Microsoft's fastest growing, most cutting edge, and most competitive business. Windows Mobile 7 is a huge, important bet for the company and the team has benefitted from a recent influx of senior talent from around the company. Our users buy Windows Mobile devices to manage all parts of their work and personal lives through the use of phone, email, IM, SMS, calendar, contacts, photo sharing, and access to social networks. "Communications" is the Windows Mobile 7 team that owns that experience end to end from phone to connectivity to Windows Live and Exchange services. Millions of Windows Mobile customers all around the world use what we build in this team every day.

The Communications Foundations team is the engine room that powers these social experiences – the team builds the connectors and Unified Storage models that power all the social & communications experiences for WM7. The team is at the center of the rich change in how communications is happening, driven by the rapid shifts in social networking – Live wave 4, Facebook, Twitter etc. The team is looking for an experienced developer to drive how we enable exciting, new market-changing scenarios based on top of the Unified Store. You will help architect, design and build capabilities to enable these new end-to-end scenarios, and drive a clear model/view separation in our architecture.
As far as I'm aware, the "connectors" and "Unified Storage" referred to here is a new concept for WM7. Unfortunately the job description doesn't go into any details, but in the context of communications, I'm predicting it's a new framework designed to handle all the communication storage needs on a phone in a single, structured and open-access system.
If my prediction is correction, as opposed to the current method where each application has its own proprietary storage model (ex. Outlook Mobile, Facebook application, Twitter applications), this new framework would allow applications to store and retrieve any communications data on the phone in a consistent and managed manner, allowing for far richer integration.
Like icing on the cake, the job ad also confirms what has been hinted at for a very long time, integration with the Zune service.
Responsibilities
Deliver core platform technology to internal and external partners. Effectively design, schedule, build and deliver on a v1 product and existing products. Collaborate with partners such as Outlook Mobile, Database, Zune, Shell, and OS. Deliver detailed specifications for the technical architecture of the system. Help mentor other members on the Dev team.