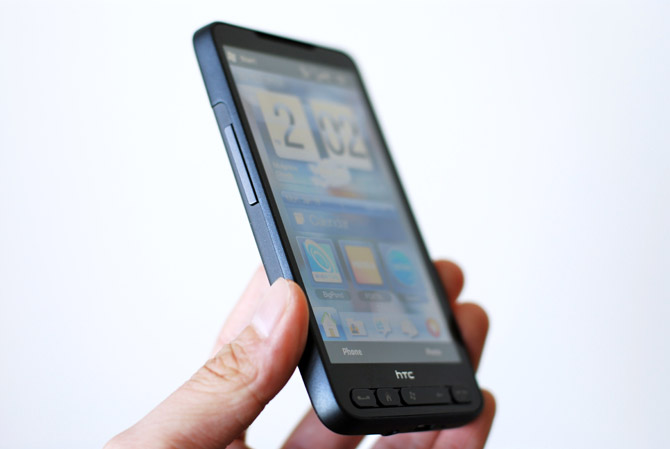 After spending a very long day with the the HTC HD2 launching in Australia this week, my expectations for what Windows Mobile 6.5 can do and what Windows Phones can be has been completed redefined.
Having actually came from another Windows Phone and despised the experience of using it, if there's one thing we should all take away from the HD2 is that it is no longer appropriate to generalize all Windows Phones.
Although Microsoft can still be blamed for allowing and encouraging such a wide spectrum of devices ranging in quality to be produced and ultimately grouped under a single brand – previously Windows Mobile phones now Windows Phones – it's become a much more of an issue for the platform recently as the gap between generic Windows Phones and "premium" Windows Phones has expanded so wide that the "stigma of Windows Mobile" should no longer be an acceptable justification to dismiss high-end devices like the HD2.
Whilst it is still true the experience inside the "HTC bubble" on the HD2 – the integration of HTC software and services into the core Windows Phone experience – is above and beyond the native Windows Mobile experience, it should also be noted that the longstanding notion that "Windows Mobile will show its ugly face quickly" is no longer true for the HD2 thanks to efforts made by Microsoft, HTC and third-party application developers over the past 6-12 months. Granted not every nook and cranny is perfect, but certainly the day-to-day experience on the HD2 is arguably on-par with the Android or even the iPhone.
As I'm sure a variety of Windows Phones will continue to flood the market in the months to come, I would ask people to judge each device on its own merits. It would be cynical to dismiss otherwise great phones on the basis it's just a Windows Phone.
Update: The HTC HD2 T9193 Next-G version (850/2100mhz) is available now exclusively from Telstra for $829 outright unlocked (until March 30).