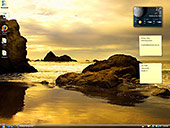 Hamad Darwish might not be a household name, but if you use Windows Vista, then his work is on your computer. In fact, it might be even on your desktop right now! Assuming IDC's predictions are accurate, then before the end of the year, up to 90 million people will have the chance to see Hamad's work, and all he had to do was upload it to Flickr.
I had the chance to chat with Hamad about his experiences and path to desktop fame.
Q: Who are you?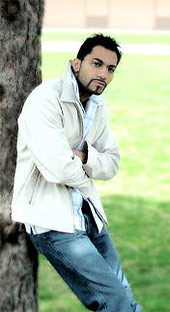 I'm 24 years old and I was born in Kuwait. In 2001, I moved to the United States as a full-time student to get my bachelor's degree in Radiologic Science from Oregon Institute of Technology. After obtaining my degree in 2006, I moved back to Kuwait with my family. I am currently an employee in the Ministry of Health, working in a public hospital specialized for chest diseases. I work as a CT (CAT scan) Radiographer and also as a network administrator in the Medical Imaging Department.
Q: How did you get into photography?
You may not believe how new I am to this field. When I was approached by Microsoft, I've only been using a camera for about two years. I grew up watching my dad spend all his time and money on cameras. I never actually got into photography growing up, but I was around cameras all my life.
It wasn't until my third year in college where I thought photography is quite the thing to try. I gave it a try, and now I can't live without it.
Q: Why did you choose to use Flickr?

I think Flickr is an excellent photographic community. It is an easy way to share your work and learn from others. Flickr offers photographers ways to improve technically and artistically – it allows direct feedback from viewers, and endless possibilities for interacting with other members of the community. Flickr is a very effective way to get your images to the outside world and get some exposure at a scale beyond any limitations.
Q: How did Microsoft contact you and what was your reaction?
I got a short Flickr message asking me if I was interested in selling some of my work, without mentioning the party that is interested in buying. After I replied to message saying "yes. why not", I received a professional offer from Microsoft's MSX Design Group. The moment I saw the Microsoft logo on the header, I didn't know how to react! It was the most tremendous feeling ever.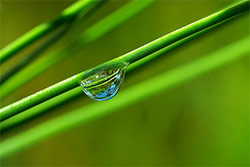 Q: So how was it like to work with Microsoft?
It was very professional. Everything was clear right from the start, which is extremely important in this kind of work. They were very specific about what they wanted, and you knew exactly what you're going to get in return.
The people from the MSX Design team were very friendly, and always willing to help. I really enjoyed the experience and I wouldn't think twice about doing it again, if I was given the chance.
Q: Where did you go for the photoshoots?
When I was approached by Microsoft, I was living in Medford, Oregon and working at The Rogue Valley Medical Center as a part of my education. Since I knew the southern Oregon area well enough, I thought I could use that to my advantage. As it turned out, it was during one of the wettest winters ever! Bad weather and storms all over the northwest, I was almost forced to find locations elsewhere.
Luckily before the image-submission deadline, there were a few days of decent weather. I asked my boss for a few days off, rented a car and headed for the Oregon Coast, alone. I started from Brookings, Oregon and went up till Bandon on Highway 101. I then headed back to Medford and went around some areas I knew in the Rogue Valley region, like the Table Rocks in White City, Joseph Stewart Recreation Area in Prospect, Mt. Ashland, and a few other spots.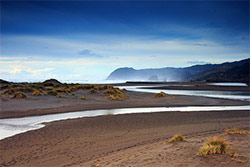 Q: How many photos did you take on the photoshoot?
On the Vista project, I spent a total of 10 to 12 days. The total amount of images I had at the end was a little over 6000 RAW files (averaging 500 to 600 shots per day). Of course, not all of which where shots of different subjects. I was bracketing exposures on some, while experimenting with different filters for others. I encountered many fantastic photographic opportunities during those 10 to 12 days, and I didn't want to miss a thing. Knowing that I was out there shooting for what might be the biggest highlight of my humble photographic career, I wanted to go home and have all the possibilities at hand.
I think the hardest part for me was to decide which shots to submit to Microsoft for selection. I had to pick only 15 images out of the 6000. Then Microsoft would pick only 5 out of those 15.
Q: Were you reimbursed for your photos?
Yes, Microsoft offered a flat fee to commission 5 images.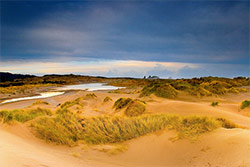 Q: Out of the 15 photos you picked, which one was your favorite?
I have two favorites. In fact, both of which I felt very confident about the moment I pressed the button. Only one made it in Vista. The one is the layered landscape of green, yellow and blue, titled "Destination". The second shot which unfortunately did not get picked is "Destination vol. II".
Q: Do you have any plans to make your collection of 15 photographs available for the public to download and use as wallpapers?
I will be offering photographs from the entire photoshoot, not just the 15. Images will be available for download for the public on my Flickr website in maximum resolutions of 1920×1200 pixels (wide-screen). Those images will be ready in the very near future.
Q: What sort of equipment and software do you use?
I use an 8.2MP Canon 20D Digital SLR. I have lenses from wide-angles all the way to telephoto zooms, but since I mainly photograph nature and landscapes, my gear is somewhat more suitable to that kind of subject. I also like to use filters to help me create the mood I intend to communicate from certain photographs.
Since I exclusively shoot in RAW mode, I use Canon's Digital Photo Professional to process my RAW files, I then use Adobe Photoshop CS2 to fine-tune and do some adjustments on the images.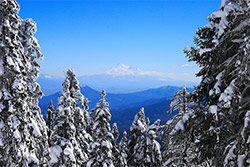 Q: How do you think Vista will impact photographers? What is your favorite feature of Vista?
There are many integrated features in Vista that are very centered around digital multimedia, especially pictures. With such features built right into the core of Vista, it is now so much easier to manage libraries of images, and navigate through them seamlessly.
I'm hoping Vista will also improve the digital work-flow. Photographers in this age rely heavily on computer technology to view, store, enhance, and display their work. It doesn't matter if they shoot film or digital.Work-flow play a major role in today's photography and could be key element in Vista's success. If software developers can utilize Vista's improvements over previous version of windows in both technicalities and user-interface, then outcomes could be tremendous.
My favorite feature in Vista, well…photographers are artists, and perceivers of art. So to me, at the moment, the visual aspect of Vista is quite the lovely thing to have. It is really nice to work with an interface with such an elegant design and that is also very easy to use.
Q: What is your opinion on post-processing, especially enhancing pictures?
Digital work-flow is an essential part of today's form of photography. While some photographers might argue that digital image enhancement has softened the gaps between Digital Art and the Art of Photography, I think digital work-flow has done a lot of good to this field. Not only photographers are now able to mimic some old darkroom techniques that were time consuming with a few clicks of a mouse, but digital work-flow software has also opened the gates to many new techniques and helped elevate photography to brand new levels.
I think there is a threshold that once is reached, the action of enhancing images jumps from the field of "photography" to the field of "digital art". This issue is highly debatable, and I honestly don't think that there is one single correct answer, but I do believe that the answer directly related to the artist's preferences.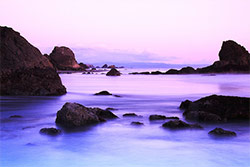 I am the kind of guy who enjoys looking at a landscape, take his time picking the right lens and setting the tripod for a composition, find a good metering point, hook-up a filter or two, and execute the shot! To me the joy of photography is in this part. I'm not out there in the cold or sun just to comeback with a good shot, but I'm also there to have fun, and enjoy my photography. So to me, spending more time shooting, and less time in front of a computer screen is a very desirable thing.
Q: Where is your favorite location to take pictures? Mountains? Beaches?
I like remote areas – it just gives me a lovely sense of adventure. To be out there, in the middle of nowhere, with a tripod and a backpack is just the most thrilling experiences. I do like shorelines a lot, but I think that I prefer mountains and inland hikes. There is just so much more to see on land like rivers, woods, hills, mountains and wildlife.
Q: Where is the most spectacular place you've ever been?
I've seen many countries and traveled around the United States, but I still honestly think the US Pacific Northwest is by far the most spectacular region of all. There is just so much variety to see and experience.
If I would be very specific, I would say that there are two areas that I absolutely love to go to and shoot in the Pacific Northwest. One is the Southern Oregon Coast, which is one of the most scenic shorelines on the planet. And the other spot is the South Umpqua River, which is just spectacular.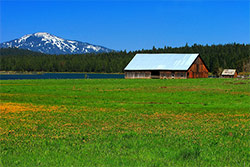 Q: What would you say to other enthusiast photographers out there who aspires to what you've achieved?
The best thing to say is "enjoy your photography". Once you enjoy what you do, you'll raise the bar. You will improve, and you'll get creative. In my opinion, using a camera is not all that difficult, It fact, it is quite easy to learn. But what makes a good photograph is not the gear, but the vision of the artist, and the message he can deliver using an image. Enthusiasts need to enjoy their work, know their gear, and train their eyes with practice. Once you've managed to have all three, the results can be limitless.
Q: Are you going to consider a career in photography now?
Not at the moment, no. I'm only 24, have just finished college and started working. I love working in the field of health care – it gives me satisfaction on a personal level. At this point of my life, I don't ever want to take that away. Photography to me right now is just a way to escape reality and the daily routine. I feel a great deal of happiness when I'm out in the outdoors shooting, because it is my own time and I get to enjoy it, spend it the way I want. If photography becomes a career, this beautiful feeling might fade away.
———————————————————————————————————————————————————————–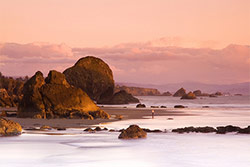 If you haven't already checked out Hamad's gallery of stunning photos, then you should hit yourself (lightly). After regaining consciousness, click over to his Flickr page and browse through 20 pages of motivational-poster quality imagery. Trust me, you won't be disappointed.
Like me, if you're dying to use some of these fine photos as wallpapers, then you'd be happy to know Hamad will be making all 32 images from his Vista photoshoot set available for download at a resolution of 1920×1200 very soon. Microsoft should have bought them all!
Credit: Accompanying photographs by Hamad Darwish.
Update: Hamad has since released the excluded photos from the Windows Vista photoshoot at high-resolution on his personal website. Go get them now!