Update: Looks like Jenny joined a Seattle start-up founded by another ex-Microsoft designer, Hillel Cooperman.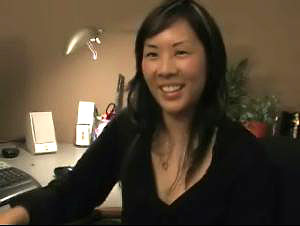 It's no longer a secret, since everyone reads Microsoft Typography news. When I first heard about this, I thought this was a bad April Fools prank, but it wasn't. Jenny Lam, the graphics wonder-girl from MSX (Microsoft Experience/Design) has officially terminated her work on March 31st, 2007.
If you don't know who Jenny Lam is by now after reading this blog, then you should be ashamed of yourself. She is a graphics designer guru at Microsoft who worked directly on Windows Vista and Windows Live. When Chris Pirillio interviewed her in 2006, she said if she was given a choice to work at Apple or Microsoft, she's choose Microsoft to have the most impact on the world. And she did.
She helped shape the Windows pearl/orb/button that's probably right on your screen at the moment. She help design the aurora. She helped design the Vista swoosh. She helped design the icons. She helped design "Segoe UI". She helped designed the Vista and Office packagings. She even picked the wallpapers. She also worked on branding Windows Live. She's a brand guru and she's done so much for Microsoft and millions of users worldwide.
Having met Jenny Lam in person at CES this year, I knew how passionate she was about her work. She's not the sort of person who just designs for a living because it pays the bills and makes your eyes sore, but she was passionate about what she was doing and really wanted to change the world.
It is unclear why she decided to leave voluntarily, but don't blame Apple – they didn't steal her. I have my own theory, perhaps more on that at a later time.
Jenny Lam was 'the friendly face' of MSX. It's a great loss for MSX, a great loss for Microsoft. Jenny, we'll miss your work, but I'm sure you'll continue to do amazing work elsewhere! Thanks Jenny! We're geeks bearing your gifts!.
Now who's the other Microsoft designers I need to start stalking? 🙂