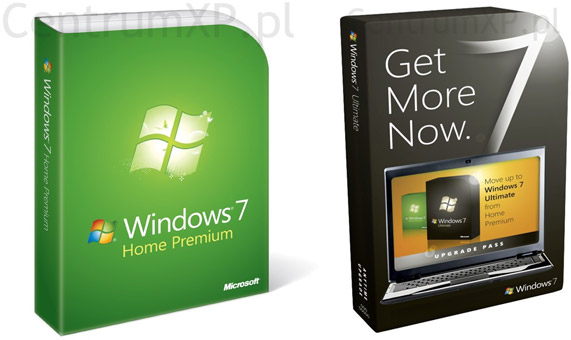 Could you imagine the mockery if this reached Slashdot. A fairly unknown Polish website called "CentrumXP.pl" today published some images of what were portrayed as renderings of the Windows 7 packaging and box art. Since my Polish is as good as Google Translate is, I can't say for certain the website actually claimed this to be leaked images of the official box art but it was certainly implied to some degree and has already begun to spread to at least Bink.nu, Softpedia and forums.
At first glance, the images are quite interesting and that is probably the only thing to take away from. Details like the butterfly and lens flare certainly raise suspicion of its authenticity, but you never know with Microsoft, like the bird on the Windows 7 login screen. The subtle however most conclusive evidence that this is a fake lies in the "Windows 7" logo. The official logo uses the fonts Segoe Light for the letter "7" which is not the case here.
The Windows 7 packaging secret lives to be leaked another day.
Update: Now people claiming to know something say these are not fakes. We'll find out soon enough.
Update 2: I was wrong. There's now undeniable proof that these are indeed real.